"A kind gesture can reach a wound that only compassion can heal."- Steve Maraboli
Spending that one day with orphans and underprivileged kids was the day well spent. The excitement of meeting them helped me to stay committed and wake-up early morning on a Saturday. We invited the children of Charlie's Help Age to our school so that we can use our knowledge and facilities for a good cause.
For starters, to know them we had like a quick ice-breaking activity in which we told them about us and asked them about their hobbies, passion and what they wanted to be in the future. My companions, teachers and I worked collaboratively to organize and execute different activities that were planned like card making, dancing, doing Zumba, playing dumb charade, dodge ball and watching movies. I used my creativity to help them by giving new ideas for card making and by teaching the younger ones how to draw. Moreover, I felt that they had so much potential and talent in each sector like visual arts, dancing or singing that they can become a remarkable individual in future if they are given an opportunity to do it.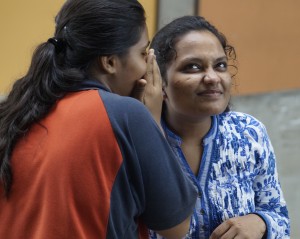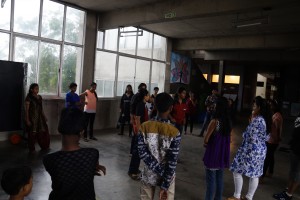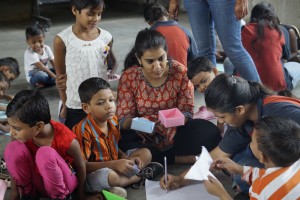 One thing about them that touched me was the way they gave respect to what they are fortunate to have. For instance: praying and being thankful of the food they eat. They also taught me that we can be happy by enjoying small moments of our life because in spite of the fact that they were under- privileged they were extremely zealous and enthusiastic to do all the activities.
My main motive was to use that kind of gesture and language that makes them feel they are one of us and not upsetting them by any chance.
Yet, one difficulty that we faced was there were few young children who were not ready to open themselves with us as we were new to them. Though, I tried to blend with them and did some activities personally with them only to make them feel comfortable. At the end they were really close to me and 'good-byes' became difficult.
At the end of the day, I felt that I have contributed something to the society, become reason to someone's smile and used my time fruitfully. I think that we should have spent more days with the kids, so that we can know more about them individually, and share and learn some more life lessons.