Genuinely treks, adventurous trips, travelling and RIYAA these four words don't really go well with each other. For an introvert and unadventurous person like me hiking and trekking trips would be the last options on my list  (probably if I wished they wouldn't even exist on the list :P). However, as a part of our long-term CAS trip ( and also as our winter trip), we planned to go to Naggar, a settlement in the Kullu district surrounded by magnificent  mountain ranges.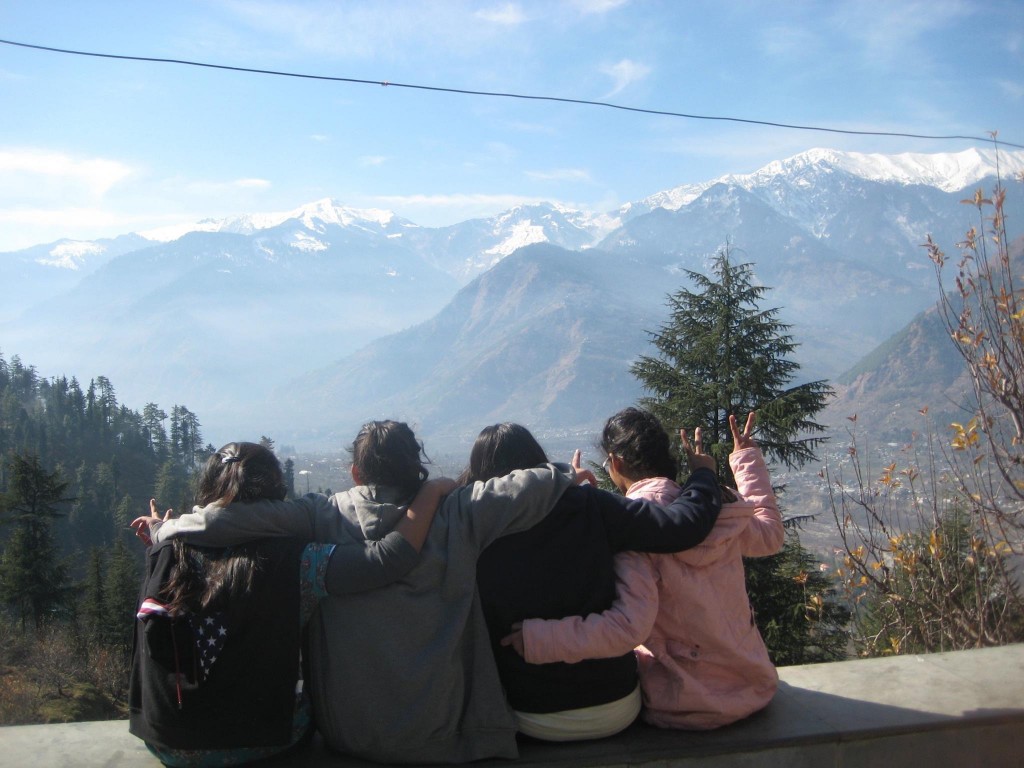 Initially, I wasn't convinced to go on this trip but after having a time trying to convince me my friends finally did it; I was all set to GO (I still don't know how they even managed to convince me cuz I can give people a really tough time ;P). It might sound weird but after some time I myself started taking interest in the trip and was also getting excited about it (as it was my first trip with my newly formed Fountainhead family <3). But immediately after the meeting regarding our schedule for the trip with Gaurav Punj (our trip organiser), only with the thought of travelling for 10 hours in the bus and the span of the trip, I started feeling homesick. All of a sudden all the excitement just vanished into thin air and I just become more and more anxious.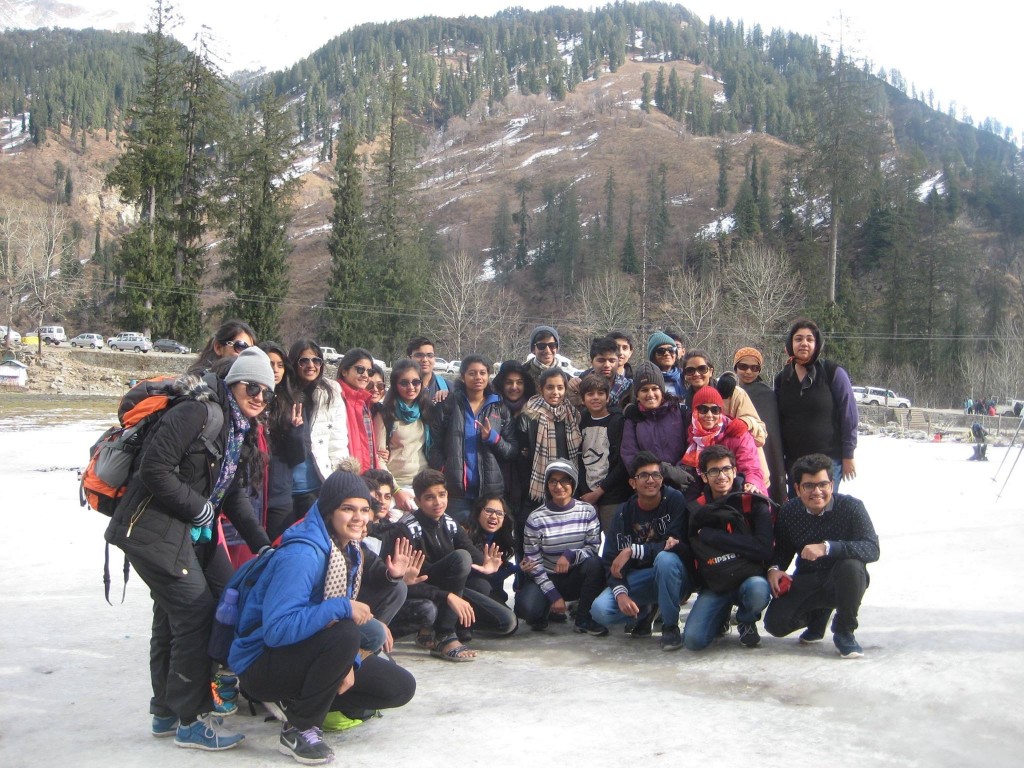 But in no time those 10-hour road trip and a long train journey came to end. Somehow I just managed to survive the travelling part of the trip [ 🙁 ]. The major challenge apart from my fear of travelling (mainly because I suffer from motion sickness) was vigorous physical activities and exertion. Here my physical fitness was put to test. Even Though I had a really low stamina I was committed to waking up every day and go for the walks and treks (optional or compulsory). After my very first trek I was completely exhausted and my feet at that time hurt really bad. But after two days I was getting used to it and the after effects were slowly reducing.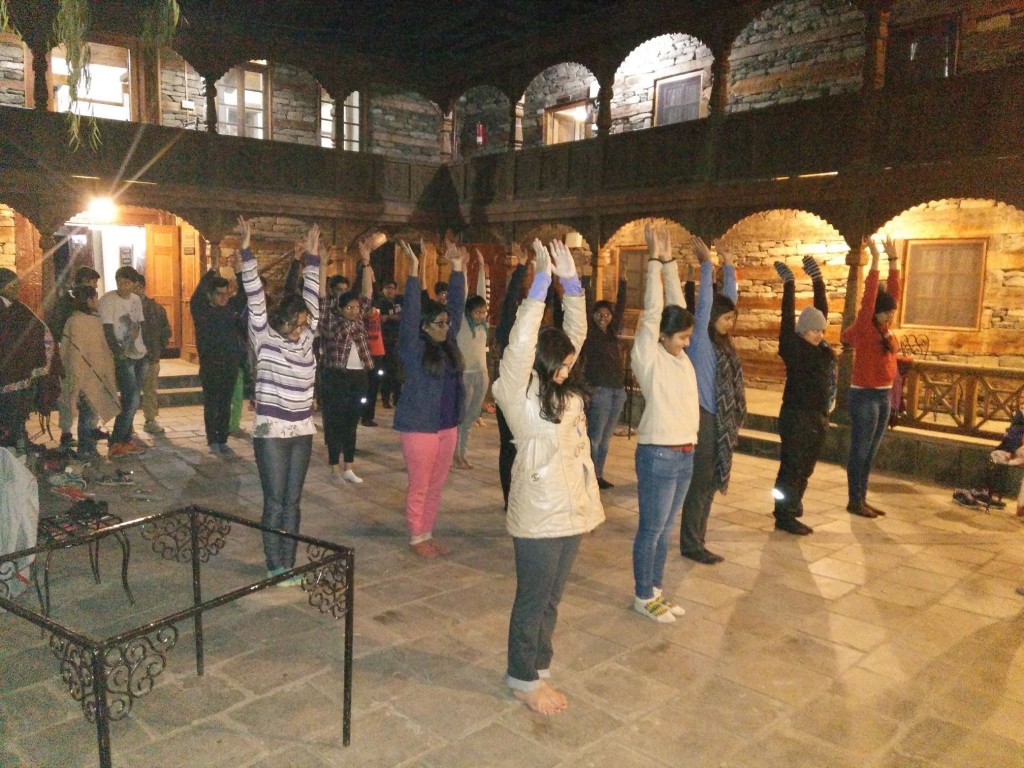 That one day that Rujuta Diwekar came to visit us on our trip, she made us do YOGA. After that session (which I really really really wished I hadn't attended) I realised that I had a really low physical fitness and me badly I needed to incorporate physical activities into my daily routine once I get back to surat.
Apart from all those challenges that I faced and overcome, I also had a really good time on the trip. We one day visited this place in Manali, where we indulged ourselves in various activities like skiing and tubing. Secondly, we also visited this village Rumsu and an Art Gallery, both of which gave me an insight into the people, their way of living and culture of the Rumsu village. The portraits and painting in the art gallery were definitely one of their own kind. Moreover, the art gallery gave us important insight into the life and work of a famous artist, Nicholas Roerich.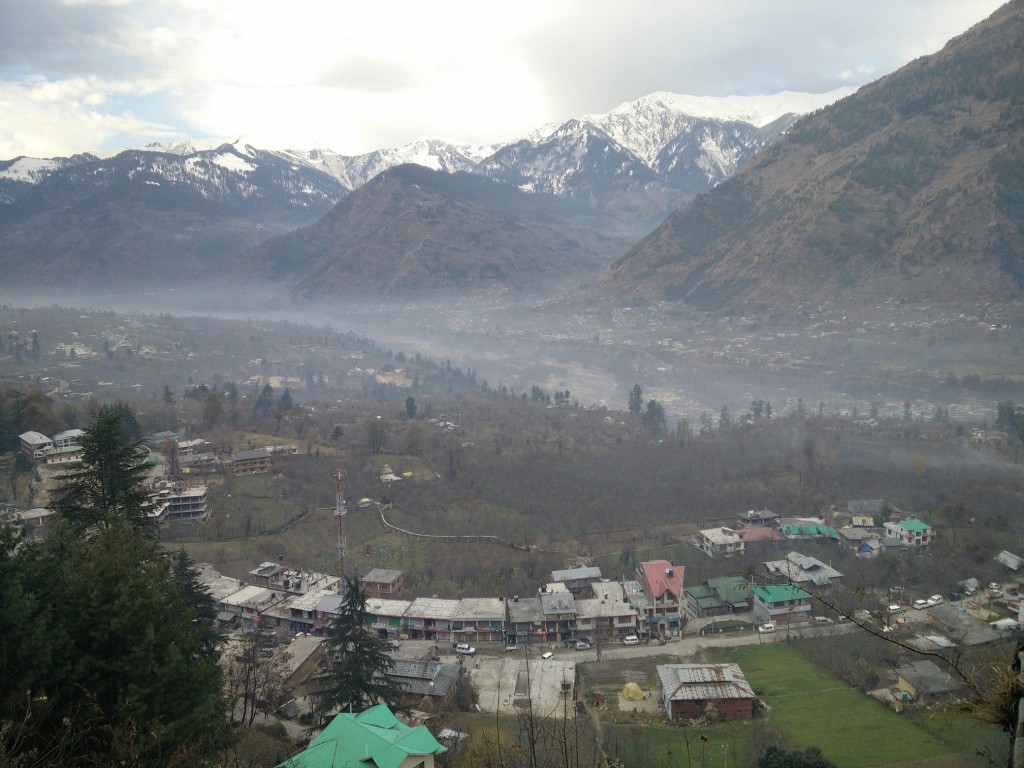 As a part of or trip, we also had to maintain environmental ethics. Naggar was a beautiful place and also an Indian heritage we always had to be careful that we don't throw our plastic bottle, trash and plastic bags here and there and make sure that they are disposed correctly (not just because we were told to do so by our teachers and guide but as a literate and responsible citizen it was our duty).
Lastly, my overall experience was really good. This being my first winter trip I made a lot new memories that I will cherish for the rest of my life I learned a lot about my myself and other things (Like giving a reality check on my physical strength 😛 and enlightening with the culture and the way of living in Naggar and other places in the Himalayan mountain range).