Hi everyone, I am Avina and I love warm hugs! The one thing that life has taught me is- Everyone has a different journey in life, which is beautiful in its own ways!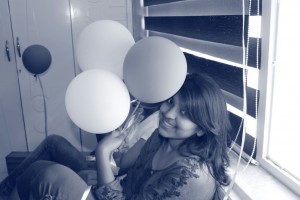 There are a lot of things that I enjoy, few of which include… watching movies, listening to music, talking to people, visiting places, travelling, doing adventures sports/activities, reading romantic-cliché novels, doing crafty things, dancing, trying different cuisines, receiving gifts, swimming… and listing things like this :P. Thanks to all these things that I enjoy, there are a few skills and talents that I have acquired and developed throughout these years, which I believe includes being creative, patient enough to listen to people as they pour their heart out and to cook delicious food. However, this journey still remains incomplete; there are a lot of things I would like to do, a lot of skills that I would like to acquire, a lot of moments that I would love to cherish. I would love to learn different languages and learn to read people's hearts. I not only want to learn new things but I also want to improve a few skills that I believe are essential in one's life. One thing that I find the most difficult is with language (see what I mean!) and that to send my messages sharp and clear. Additionally, I want to improve my management skills that I feel are significant after being an IB student.
The biggest concern in my life is seeing things that hurt people so much that they start to lose interest in life, and take decisions that are life threatening; which is why I want two things to stay constant in my life. First, to always stay happy and second, to never let the child in me disappear. So, at least once before I die, I want to get involved in things that spread happiness around and create a difference either in someone's life or in the society itself.  Lastly, the one dream that I want to fulfill is to take the world tour checking things out off my bucket list and visit all my relatives before I die.