Volunteering for ASTH was a whole new experience for me. Their purpose of taking a step towards humanity made my experience of volunteering different than volunteering in other events or programmes. I was glad to participate in the event and get an experience of doing the flashmob.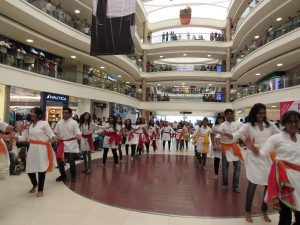 Our Flashmob is divided into two parts one was drama, and the other was dance. The group was ready with the plan. The date on which we were going to perform was 5th September, on that day, it was Janmashtami (Indian Festival). The place where we were going to perform was VR Mall; one of the biggest mall of Surat. As it was a weekend, so we can target more audience in the mall. The primary goal were to spread the message in an entertaining and creative way. I was in the dance group. Our role was to get the attention of the people and gather them. So we decided to dance on an enthusiastic song. We even danced to a song which was related to the festival. The plan worked out. But the challenge was the shortage of time. As we started the practice only before one week of the day. I have developed a good catching speed in learning the steps.
I didn't find a lot of difficulties for the flashmob because dance is my comfort zone. With having less time, we have to focus on the coordination of the group dance. So, I have to be regular in a practice session and not even miss one of them. Our ethical issue which we needed to care was that we don't hurt anyone's feeling while spreading. I believed that the dance performance did its job
; we got people's attention and gathered everyone around us. But when it comes to spreading the message and the drama started, people were starting to move.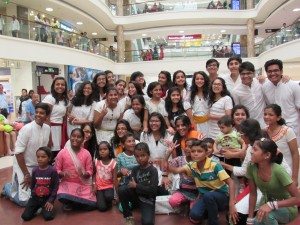 This gave me as well the ASTH group idea that the message needs to send in more creative more. Also when I pondered upon it, a flash mob should be short and crisp, therefore I think we should have conveyed the message only in the form of dance.
Overall it was really a new experience for me, and I have learnt a lot of things about management and could connect it with my subject Business management. I believe that the things I have learned from doing this activity will help me a lot in future.