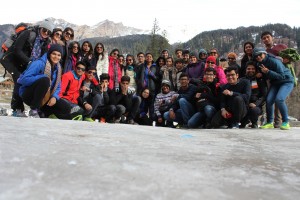 Every year we go for a 7-10 day trip from school during winters, this time we planned to go to Naggar, which is a town near Manali, Himachal Pradesh. Usually these trips are planned by the school however, this a few of my friends and I planned the trip with the help of one of the adventure tourism agency in India. During the trip we did a lot of activities such as skiing, trekking, yoga, etc.
This trip was not like the other trips because this trip did not start from the day we boarded the train but 2 months before that, since the time we started planning for the destination. The process was full of arguments and disagreements, however, the trip turned out to be one of the greatest, it not only was full of enjoyment but also helped me fulfill most of the CAS learning outcomes:
Learning Outcome 1 and 2, all the trips that we have taken from school have trekking, although, this one had a lot of steep and long uphill routes, which was very exhausting, this allowed me to develop my trekking skills. I have helped in organising a few events earlier, however, while we were planning for the trip a lot of disagreements were raised which lead to some problems however, because I had been a part of organising committees before, I knew how to deal with a few people, but an entire class was a huge task. So we looked for a few solutions and resolved the problem.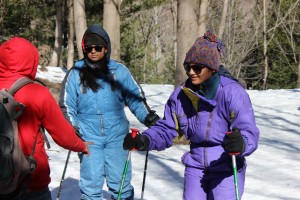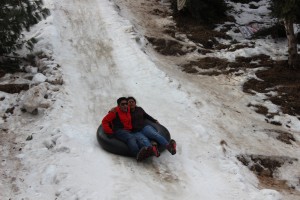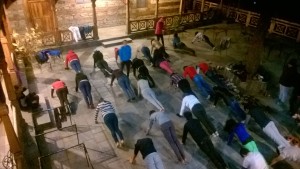 Learning Outcome 3, as we initiated the activity by taking up the task to plan the trip for our entire grade, which included, deciding on a place, booking the tickets and hotels, etc. However, this process was made easier for us as an adventure organisation "Connect with Himalaya's" supported us.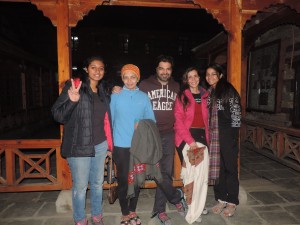 Learning Outcome 4, this was one trip which required a lot of commitment throughout, even though people opposed with what we proposed, we did not stop working at new ideas. We tried to find balance and to give the best idea. Even during the trip, trekking for long distances or steep hills was difficult but I continued towards achieving my goal and completing the activity.
Learning Outcome 5, this was one of the most difficult part of the trip, the fact that everyone has a personal stand, and yet to come to the same decision is a task. So we were going for a morning walk, there were 2 ways that we could take, however, even though it was such a simple task people argued to go either left or right. Similarly, while planning the schedule for the entire trip there were conflicts but at the end we learned to compromise as that is the only thing that is going to help us all work efficiently. After, all the yays and nays, we finally came to a perfect conclusion and could enjoy our winter trip.
Learning Outcome 6, the trip was to a place which wasn't a touristy place, so there were places which were only used by the locals. However, Connect with Himalayas took us to those places which weren't open to the tourists like a nearby village. During these trips we were strictly asked to not litter and not insult/comment about the way people live. People in India are known for littering, littering is a very important global issue in India. By keeping in mind not to litter we added to making India clean.