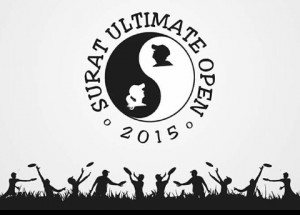 The SUO, Surat Ultimate Open, is a Frisbee tournament our school organizes every year. This year it was on the 5th and 6th of December, 2015. The school gave the students the opportunity to lead, collaborate and organize this event on a large scale. Our heads, Khushi and Pranjal, divided us into different departments, according to our strengths. I chose to opt as a volunteer for the Registration department where I was, originally, assigned the duty to make announcements, check all the arrangements, distribute some gifts, collect score cards, and help people in case of any queries regarding the schedule of the event from all over India. There were 4 fields and two people were assigned to photography on each field. One day, prior to the tournament, I felt like I had no work except learn the rules of the game, since my job was to handle all the tasks on the present day. However, I had no clue that how hectic my schedule was going to be on the 5th and 6th of December.
5th December
We, Aashna and I reached the event venue, KG Farm at around 6 in the morning. It was chilly and foggy. We discovered that the tables for registration desk and food were dirty. I was disappointed. However, we knew that we couldn't keep them dirty because it would only spoil our schools reputation. So, with full spirit, we started cleaning the table. This was something new that I had done. It was a last minute crisis. After clearing everything, we discovered that the prints of schedules weren't giving to us. The participating teams asked us various questions regarding their match times. We had no answers for those questions. After making multiple calls to Khushi and Pranjal (who were the leaders and participants of the FS SUO Girls team), we answered all the queries. It was challenging, but that is what we learn. I learned that on the present day, I have to stay mentally and physically prepared for such chaos. We gathered all the registration dept. members and delegated work to each one of them, calmly. People were coming and going, inquiring about the matches. The desk was very busy. I made announcements regularly, about the information about the matches and about lunch. I soon realised that everything was a mess because everything was organised and categorized properly. We were given some folders. We decided to divide all the folders into categories such as spirit forms (filled), spirit forms (unfilled), score sheets (filled), score sheets (unfilled) and such like. Allocating it efficiently made our task much easier. This gave me the confidence to tackle all the problems that would come further ahead.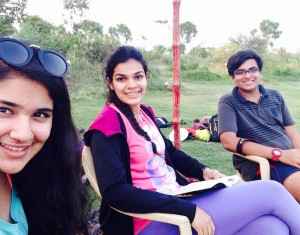 6th December
The next day was equally busy for me. This was a changing experience as I have never talked to so many people, let alone make announcements on the mic about the upcoming matches. Directing people to the places that they were required to be, sending the score keepers to the match and answering people's queries were in my job description, and I wanted to give my 100% efforts. I met new people, from different cities, from different countries. One participant was from Texas, and we interacted with her about differences and similarities of her studies and our studies. It was a different experience altogether.
We were a large team. The main ingredients for making an event successful were working like one unit, and helping everyone do their work properly. If the volunteers under us would stop working properly, the event would become more chaotic. Many a times, we had to argue with the volunteers under us so that they could function properly. Shouting and screaming gave me the feeling of working like a head. In the end, I realised that I had to change my behaviour from an arrogant person to confident, optimistic person. Probably, this change in behaviour and attitude towards volunteers will help me immensly, as a leader in the future during organising different types of events.
Therefore, I was content with my contribution as I was able to successfully work in a large group. I was also able to manage the inflow and outflow of players and the allotment of score-keepers on KG Farm ground.