My name is Khushi Shah and I study in 12th standard. I have been in Fountainhead since 4th standard, so one can easily imagine the number of memories and experiences I have with this block of building that I now call my second home. Unlike many students, I love coming to school. Not just for friends, but I also enjoy the study (though only at times).
My biggest talent that my friends and family have helped me identify is my ability to balance sports and studies. I am a regularly play soccer and I am known as a sportsperson by everyone. When I go for tournaments, I miss a lot of days at school and IB is tough if you miss a single class. Hence, coping with studies, attending practice sessions and managing social life – all very imperative – was difficult but fun in its own way. Because, by the end of the day I was felt satisfied with the productivity as no time had been wasted.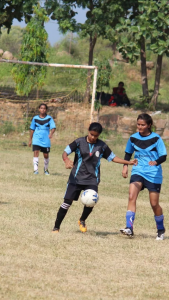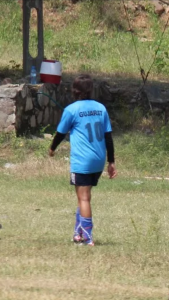 There are a lot of things that I enjoy doing. I love reading, listening to people, spending time with friends and family, eating favorite food, meeting old friends, making new friends, exploring new places and many other small things that help make the bigger picture.
The concept of delayed gratification was something I was very good at maintaining. However, now I do what I like first and not what is necessary. I need to work on that which will help me as I save the pleasure for later and get the work done before with good quality.
I want to be involved in a local NGO that helps underprivileged children or does something for the environment regularly. Perhaps, also a random act of kindness. I have done all of these and I would continue doing them in the future, with more involvement.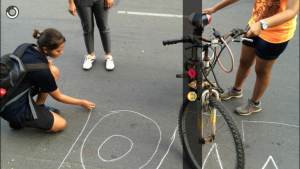 My outlook on life? Well, I would say just be happy. Don't complicate stuff and do what makes you happy. I am still working on that myself, I have trouble enjoying the present all the time. I have realised recently that I am a more happier person than I was and that's an achievement.
There's something that I really bothers me and would love to do something about that. The generation gap. I know that it's inevitable but there are so many repercussions to those difference of thoughts. Families fall apart, divorces take place, fights, suicides and many other things. All of these because everyone wants to hold on to what they think is right and not even listen to what other person has to say. I make sure that there is minimal issues because of difference in views. We usually come to a consensus that both agree upon.
There are so many things that I wish to do but haven't done yet. Go on hikes on uncharted routes, adventures such as skydiving, learn new sports(surfing) and travel alone at least once. All in all, I make sure that happiness is not a destination, it is a way of life.