CAS Profile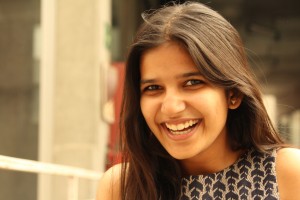 BASICS:
My name is Riya Shah. I study in Fountainhead school and am in year 2 of IB. I have taken English language literature, Business management, and Psychology as my HL and Hindi B, Mathematics and Environmental systems and societies as my SL. As it is evident from my subject choices, I am more inclined towards humanities and subjects that inculcate human interaction and deal with human experiences.
Apart from school, I am found either debating, dancing or singing.
I have always been a talker, and over the years with increasing knowledge, I seem to have an opinion about almost everything. Being dominant and persuasive, I am more inclined towards activities like Model United Nations, and parliaments.
I don't quite remember what got me dancing, I remember moving my legs and shaking my hips since I was about 5. Dancing is legitimately the only thing that I would energetically do even at 3 in the morning. Though I have barely had formal training in dance, I am not that bad altogether.
Singing is something that I began when I entered elementary school, primarily because a teacher came over to teach my elder brother. Over the years, I seemed to love the sense of belonging I felt with music and that's how it became and still is one of my favorite hobbies.
I would want to keep doing and improving in the three things listed above!
LIFE:
I have a very philosophical perspective towards life, I believe in thinking and questioning all the possibilities and repercussions our actions can have. In addition to that, one of the strongest belief I hold is that each and every person on this planet has a purpose, and the potential to accomplish that purpose if given the right growing and learning conditions. Having said that, I strongly believe that amongst many other social groups, women are a group that is one of the least fortunate as far as freedom for exercising one's own potential is concerned. I, as a person can no more see women being objectified, demeaned or silenced in the society. Thus, I would always want to be a feminist in order to first raise the level of women to that of men and then pull both the genders to a greater equal freedom.
In order to accomplish my purpose sometime in my life, I staunchly think I need to improve my listening skills, my commitment and my tolerance and acceptance of people and the society at face value. Therefore, I would really want to get involved in activities that fall under either education and/or gender equality.
DREAMS:
I am a fan of adventures that thrill me, with a great certainty that I will not die. I don't fear ANY roller coasters, and it's my dream to ride some of the most dangerous and thrilling roller coasters of the world. With that, my top 3 dreams would hands down be Sky Diving, Deep Sea Diving, and Bungee Jumping! I would also want to travel places that have different cultures and societal norms than my existing society. I want to meet, interact and understand various people around the world and establish a connection irrespective of the endless barriers.