CAS Profile
Currently pursuing IBDP at the Fountainhead School, Surat, I have a particular inclination towards Business and Management studies. One of my strengths is my fitness, which enables me to do good at most sports. I regularly play and enjoy football and kabaddi and I am quite competent in both. Doing good in sports gives me a special kind of joy. I would yet want to strive towards putting on more muscle and becoming faster. I also have a flair for video games such as Counter-Strike or Age of Empires and I love playing them. Moreover, I believe that I'm creative and when given a task, I can come up with really out-of-the-box ideas. I also cherish spending time with friends.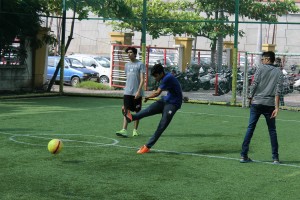 Management is another key component that I have been good at but I would still wish to improve in this particular aspect because I have a lot more to learn and also it is really important for me from a career-point of view. Leadership is also a valuable trait, which as some say, is present in me. I am not be among the strongest communicators so the kind of leadership I wish to perform is not always realised. However, I do acknowledge the fact that I am good around people and somewhat understand the art of dealing with people. Following that, I am a good listener and empathetic to people and their circumstances.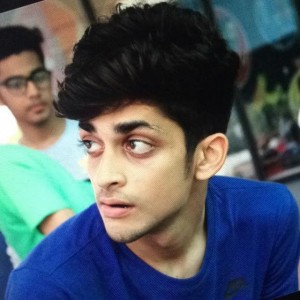 Working to the potential is also one of the things I like about myself. I give all of what I have to complete a given activity, whether it be committing to run till my legs hurt or improving on a submission till the deadline's last minute. It allows me to produce quality work in different aspects of life. It, however, also consumes a lot of time and effort and makes it difficult for me to manage my time efficiently.
I think I'm fortunate that my talents and things that I enjoy the most coincide, or perhaps because they are the things I enjoy, I have worked upon them, and developed them. But still there are things, which I would like to improve upon.
One of the essential things whose importance I realised late in life is my communication skills. This is the primary area where I need to work towards because this will help at all things in life. Although I have improved a lot from where I started in Grade 10, I still have a long way to go and I believe I will be able to be quite decent at it soon. I would also want to push on improving my soft-skills.
My outlook on life is to grow every single day and be a better version of myself the next day. I continually seek improvement. I want to learn new skills and live many and different experiences. I find it interesting to earn more knowledge but only to a point that it is relevant to me; after that I start thinking about where, if at all, I'm going to apply this. So even though I crave for learning, I'm very selective about it. I also wish to become completely independent. I want to struggle, then counter them all by myself and be victorious – that gives me satisfaction.
I also deeply believe in working towards your passion. While playing football or organising my CAS project, I would get so mesmerised that I could not think of doing anything else but it. That's true even when I used to play video games. I feel I would be really happy with my life if my life were to revolve around it. I am also generally very optimistic  – so even when bad events occur, I start looking for positives and it helps me maintain my emotional well-being. Because at the end of the day, all emotions are just thoughts and I determine how it affects me.
What concerns me is that all the people do not get equal access to opportunities, without which they are unable to realise their true potential and be the person they would have otherwise – in terms of education, exposure or the freedom to make choices. I also strongly feel for women, for they have been the victim of discrimination or abuse in all parts of the world.
I would like to explore more about human interactions in the world, which could be somewhat explained by areas like Management or Psychology. I aspire to achieve excellence in my field of study and also make significant contributions to the welfare of the society. Conclusively, I wish to maximise happiness for myself and for the people around me.