CAS Project: Kabaddi Tournament
My CAS project was to conduct a Kabaddi tournament at the school. It was a tedious job but eventually got completed. Kabaddi, a traditional Indian sport which was not so popular in our school and that was one of the biggest hurdles Nikunj and Varun and I had to tackle with.
It all started when we finally zeroed on the idea of having a KABADDI TOURNAMENT. We, as a group, had to plan a lot and therefore coordination was a must to complete the project. The planning process included the venue of the tournament, marketing techniques, create teams and the structure of the tournament. We thought that our assembly area would be a good place to conduct the tournament but that place was unavailable. We were prepared with a backup plan for the venue of the tournament so we changed it. We took the permission to conduct the tournament there and it was proved to be a fruitful decision.
Marketing techniques included poster display, online awareness and word of mouth. However, word of mouth marketing was something very difficult for us. All three of us had hesitations in public speaking, especially when we were unfamiliar with our audience. It was something that we overcame and successfully spread the message across. It has collaboratively aided us to attract participants for the tournament.  Finally, 32 participants registered for the tournament but some of them bailed out from the tournament as soon as they got to know about the injuries caused by this game. It was a very disturbing to know about the bailouts but still we had 30 participants at the end. We also decided to provide rewards for winning team, best raider, and best defender.
The next stage was to collect the entry fee of the tournament. Continuous emails and texts were sent to participants in order to remind them about the entry fee. It was a challenge for us but constant dedication towards the activity helped us to complete this stage of the tournament as well.
Another stage of our tournament was to form teams through auctions. We decided to make 5 teams of 6 members. Deciding the structure of auction was a difficult task for us as we were not aware of how the auction actually looks like. We did research on "how auctions are conducted". After a detailed research, we decided to select 5 players from the 30 participants and announced them as captains. Selecting 5 players and convincing them to be captains was difficult. At last, we were able to appoint 4 captains only.
To make it a successful event, I became the part of the tournament and became the captain. It was spontaneous and a sudden decision for me. It was a challenging task for me as I had to handle the post of the referee as well as of the captain of a team. Although my devotion towards event was at its optimum. We conducted the auctions where I did not get involved in any management process in order to be morally correct. If I would have been indulged into any management process while the auctions were conducted, it might have been unfair to all other captains.
Teams were finally made and now it was time to initiate the tournament. There were 5 teams but we were not able to decide the structure of the tournament. After giving an intense thought on it, we finally came up with the structure. Accordingly, the fixtures were called off, and matches were going to start, but due to miscommunication, there were some important school meetings scheduled during that time when we were actually going to conduct the matches. We urgently had to call the organizational meeting to finally change the dates of fixtures and to communicate it to each. Then finally the action began, and we were through with the execution process. It was a tedious job to be a referee, especially when we are unprofessional. There were numerous protests by the participants against our decisions but we managed it well. Being a captain simultaneously, added up the burden but I managed it well. I also took care that as a referee, I do not take decisions with biases in my mind. This has helped the best team to win. The tournament ended with a closing ceremony where we distributed the awards. I was feeling great with such a successful event conducted.
More than promoting our traditional sports Kabaddi; encouraging girls to play kabaddi, we as a group, wanted to do something for the society. This showed how we were engaging with a global issue of girls being underestimated as far as their sports performance is concerned. We wanted to promote equality through our event which I think we did it successfully by inviting participants irrespective of their gender. This really made me feel proud for my project as this might be a small step to not only encourage girls to play kabaddi but also to encourage equality between two genders but for the long term this attribute will help me to feel self-actualised.
We earned huge profits by the means of this event, and we decided to use this money into buying stationery for children who could not afford it. We earned 1000 rupees, almost one-third of the revenue, which we completely devoted for the donation. The fact that we again dealt with an issue of poverty which has been significantly severe in India, I feel more satisfied with this activity. Even donating small things such as stationery has been proved as a small step to mitigate this issue of poverty. This not only makes me feel proud but also excited to conduct more activities of this type.
The successful event followed by a heartening donation made my activity of some worth.
Evidence:
1. Images of a kabaddi match from our tournament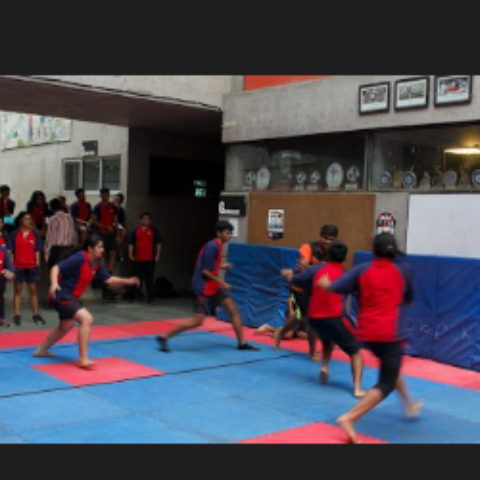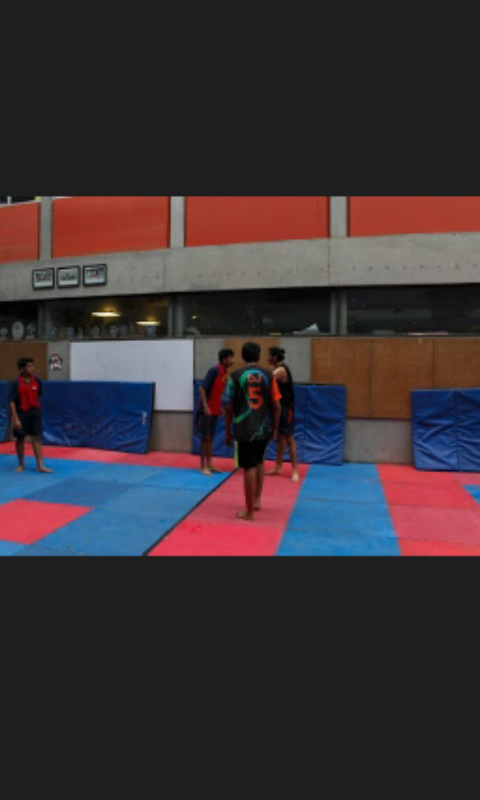 2. Donation of stationary in an orphanage