Monologue Competition
This was an inter-house monologue competition that our school organized. I participated in the competition and played the character of "Jordan Belfort". For this monologue, I won first place. I gained a lot of self-confidence through this experience and enhanced my acting and performing skills. The learning outcomes that I achieved are:
L1: Identify own strengths and develop areas for growth. I did this by practicing in the mirror multiple times to identify my drawback and tried to improve them.
L2: Demonstrate that challenges have been undertaken developing new skills. I understood that taking a script from a movie may not be as effective as other pieces but I took up the challenge because I really thought that I could portray the character efficiently
L4: Commitment to and perseverance. I took the initiative to find my own script, edit it according to the rules of the competition, learn it effectively and practice it until the day of the competition.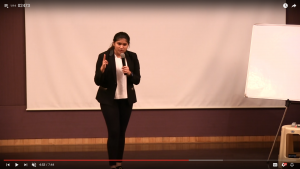 .