Plantation Drive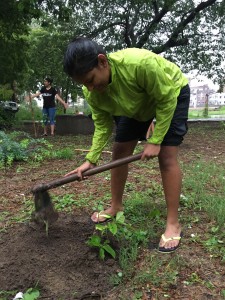 I have already been a part of many plantation activities before however this one was really different. Nature club was taking us to KV central school to be a part of a plantation drive which I volunteered for. I always wanted to do something for the nature because I love the nature and getting muddy has never been an issue.
This time it was monsoon and was raining heavily when we had to do the activity. No matter what condition I did not back out from the activity and with raincoats and umbrellas, I was all set to go. We were introduced to different trees and were told the reason behind planting them which was to give the birds shelter later in bad weathers. This made me feel confident and knowledgeable about the nature at least a bit.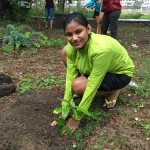 When we started planting the trees, definitely it was harder than other plantation drives as because of the rain it was all muddy and we were even unable to walk properly. The holes were already dug for us before hand but because of the rain, they were filled with water and so we had to remove the was with the SAW and then plant the trees immediately so that the holes doesn't fill back with water. Also the saplings were kept like really far away from the area we had to plant so we had to carry them for a long distance. For this to happen we divided yourself into random teams and worked collaboratively so one person remove the water from the hole, the order brings the tree and plants it. It was really fun however it was raining constantly throughout the time which made it really difficult and physically tiring. Accompanying me and my friends we also had another group of people who were completely strangers to us so I kinda tried to interact with them as well. After the plantation drive was over we, all of us planted about 50 trees which was really great and I felt really proud of myself that I was a part of this activity even though the weather conditions weren't as supporting.