Profile -"Today you are You, that is truer than true. There is no one alive who is Youer than You." ― Dr. Seuss
CAS PROFILE – HETVI SHAH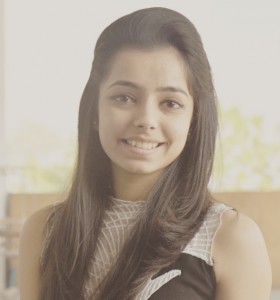 My real name is Hetvi Ladhani, but after shifting to Surat, Gujarat, the family name has been changed to 'Shah'.  We basically belong to Rajasthan and therefore I know the cultural language 'Marwari'. I am brought up in this city of diamonds, 'Surat' and after spending years over here, I have developed a fluency in the local language 'Gujarati' too. In the city of Mumbai, on 15th of July, 1999 (last year of the 19th century), I was brought into this world. I consider myself lucky enough to have had the chance of witnessing both the 19th and the 20th century.
Who am I? Well, that's a secret I'll never tell. However, I will always want to be a person my parents want me to be. I believe that nobody is an open book, because even the books have some hidden messages that we may not be able to decode, and after all, nobody is like a clear water reflecting a face, the remains of the small pores can be skipped by a human eye. My debris speak a lot about me, they are the hints to the world about me. In my perspective, we all are magicians. Don't we manipulate things for our benefit? The echo of the phrase 'work out of your comfort zone to gain success' remains in the back of our minds. I oppose this popular advice, as for me, working in my comfort zone motivates me to work harder, it provides me the atmosphere that suits me and allows me to be in my space. I just need to push myself, and not behave like I am on a Hawaiian beach. People who know me well, say I am always on my power saving mode. But folks, "Laziness is the first step towards efficiency", says Patrick Bennett. One of my weaknesses are 'hygiene factors', their under maintenance affect me a lot, and I get irritated at the speed of light, like, if they are not maintained to an extent, it will make me feel really uncomfortable.  
I hate majority of the people I meet. I just don't like meeting strangers, I don't feel comfortable around the people who don't know me well. Surprisingly, I have good coordination with the all my batch mates. On the surface, I may seem like a boring person to many, however, I feel that my pals cherish the time they spend with me. Family is very important to me and friends too.  "Be yourself, but always your better self" said by Karl G. Maeser, is a motto that my friends and I wish to follow. I don't give myself too much liberty to judge people, however it is a human tendency to make judgments, and therefore before making an eye contact with a person, I always make a shoe contact. I have a weird habit of judging people based on their footwear.
Water is the substance that I adore the most. Its qualities personally teach me a lot, and may be therefore, I connect a lot to water. I want to be like water, people have no expectations from water, its existence reveals its importance. Why don't we flow without any burden? Like in water the heavy substances settle down and it keeps flowing. Why are our shoulders so heavy? I am afraid of all the rides in the amusement/theme parks, but water rides attract me towards them. A few years back, I went to a water safari and that experience is something that I'll never ever forget. I only felt the pressure of water pouring down from the waterfall on my shoulders, I heard the loud thundering of water and I stood there while the water coated my body, it was serene.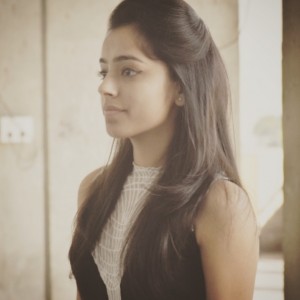 I have a penchant for knowing things, especially the details of situations and stories. I like travelling, watching movies/tv shows, reading, which has developed my little spark for writing. One day I will be an author, I claim! Hahahaha! My areas of focus are Math and Business management. Leadership and management skills are something that I have developed over the years. Since childhood I am involved in doing social work by taking part in various events. I am rigid, as well as emotional. Whenever I see a living creature suffering, my emotional ability overpowers my analytical ability. But as Mahatma Gandhi says, "The best way to find yourself is to lose yourself in the service of others." I have tried to help a number of people in various ways, however, a selfish reason for doing so has always been in existence. My part time favorite activity is drawing (doodling). Time management has become a barrier of my life, but studies have always been my priority. Prioritizing my work has always helped me in achieving the goals I aimed for. I would like to end with a quote which reads "Life isn't about finding yourself. Life is about creating yourself", by George Bernard Shaw.
P.S. I like quotes.