CAS Profile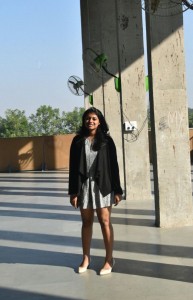 Hi, my name is Jayani Mehta and I am doing my IBDP in Fountainhead School, Surat. The subjects that I have chosen are Biology, Psychology and Business Management as my Higher Level subjects and Mathematics, Hindi B and English Language and Literature A as my Standard Level subjects. I would like to pursue Psychology as a major in college. One of my greatest talents is singing, it's not just because I'm good at it but I love doing it. I used to involve myself in throwing games in athletics (shot put throw and discus throw) and also Volleyball, these are also my talents but I lack interest in them. I enjoy listening to music, which I am doing right now while writing about myself. I also like to paint at times, I am not great with drawing but just trying different colors is something I have fun doing. Although, I would like to improve my drawing skills to make great masterpieces and work on my vocals and polish them further.
Irrespective of my current skills and talents, I would like to involve myself in some sort of sport maybe tennis or badminton (they're really fun!) and also learn guitar so that I can sing and play. Adventure is one thing that I am always curious about, I have participated in a few activities but there are always more and I would definitely want to take part in those. I am scared of it but I still want to do it.
Coming to what I think about life is of being a very happy go lucky person, I tend to oversee my sadness because I know they really won't help me. I do things that I like and not care about what other's think.