NAGGER TRIP
What a trip ! what an experience ! the best trip ,the best experience I've ever had. I've always been  a person who is very fond of travelling. I got this opportunity to visit the world most beautiful place the HIMALAYAS. However before going for the trip  me any friends created a very detailed plan of the things that we were going to carry with us and we also decided some of the activities the we were willing to do in those trips.  
Finally the journey day! it all started of with a very tedious journey from Surat(Gujarat) to Nagger a town in Himalayas. While we were in train me and my friends didn't had seats in the same section  or in the compartment itself ,there we tried to help each other finding their seats, sharing our seat with them this allowed us to learn the importance of a friend. Soon we reached our hotel in Nagger . Before starting anything me and my friends decided not to harm the natural environment there so we didn't used any kind of plastic objects there we didn't spread any kind of litter or so. We also decided not to make fun of any of our friends such that they get a sense of being bullied so we took special care of it.
So there our day started with treks in the morning and yoga activities in the end. Morning treks were the most challenging because as a person I've never loved waking up early in the morning and walk so long followed by yoga in the evening this itself was very challenging still we all tried to stay committed to our activity. Some how my friends also played a very important part in motivating me to say consistent to the our daily routine .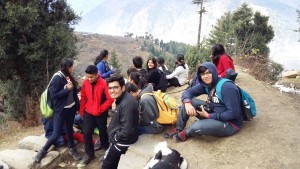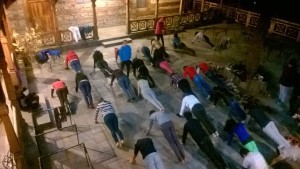 There then we went for skiing, it was my very first time to step up on those skies so this experience allowed me to learn a new skill.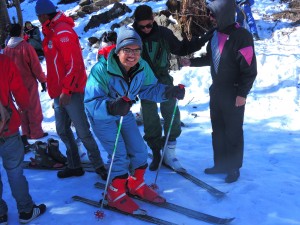 However in the end the whole journey was very challenging tough very fun ! just had a great experience.