CAS PROFILE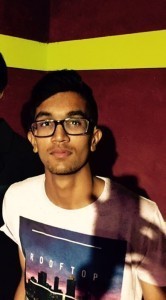 I am Anay Sanghvi and I am 16 years old. I am currently in the second year of IBDP, studying in Fountainhead school, Surat.
I believe that I am talented in quick calculations and fluent Hindi reading which I think has vastly helped me in Math and Hindi subject since many years. Determination and approaching work with a lot of planning have very much developed in me since the past two years. These two qualities have equipped me to coordinate better with my work schedule. These have also aided me in to conduct a better time management allowing me to take out a lot of free time from the busy schedule derived due to IBDP. I think I also possess a talent of leading a group of people in a very strategically way towards a vision, especially in sports. Making strategies and plans to counter various hurdles which can mislead us, as a group, is very much into me. These have helped me to gain a lot of leadership skills as far as sports is concerned.
The things I enjoy doing is to solve riddles and tricky mathematics sums, to stay engaged in one or more sports such as cricket and football, and I also love listening and singing songs. Playing football and listening songs are two important hobbies which I do almost every 5-6 days a week. It provides me with a lot of energy and refreshment.
There are various skills which I want to acquire so that I can gain a lot of excellence in a maximum number of fields. The first thing I want to learn is to have better management skills so that I can coordinate people and the work in a very effective manner irrespective of what the event/activity is. I also want to acquire a good command over the English language so that I can communicate my ideas in a much better and effective way. I want to have an exposure of an outer world by being involved in internships, conducting major events, attending summer schools letting me gain fruitful experiences. I would also like to have an exposure of something which is very alien to me and something from which I am uncomfortable with. This will help me to extend my limits of working in unfavorable conditions. 
My outlook towards my life is to maximize my excellence in the field I am passionate about. I want to enjoy my life by doing what I like especially the work in which I am involved. I would also like to optimize the happiness I can generate by my actions over others whom I interact with on a regular basis.
The most important issue present in the society, which agitates me is poverty and gender inequality.
Even though I have pursued commerce, I would also like to learn some topics of sciences which will help to expand my knowledge and not let it be restricted. Subjects like TOK have vastly helped me to critically examine the knowledge I acquire and studying more about it is something I want.