@FSMUN RELOADED 2016
Fountainhead School Model United Nations is an event. This is the third time the school is having this event. I volunteered in this event because my friend was head in this event. I was assigned to the food department head. I was a food head before but this was all new experience. This event was quite big. For this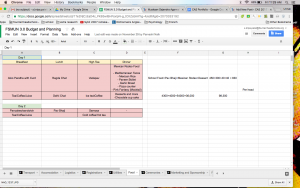 event, we were given very less budget but we the items should be really fascinating and delicious. In here I have to plan for both cases I need to make a plan of food items and which place will be ready to give us.
One of the challenges in here was to work collaboratively. I had a junior head under me and a volunteer for the help. There was no problem between our communication or understanding. What became difficult was working under the head. It was very difficult to convince them because their expectations and choices were not in the given budget. Also I the location where this event was going to happen was quite far from the city, which added up the cost price in the food department. While doing the event I understood that I learned how to be more patient. Also with preparing for sponsorship I learned how to present myself as an event coordinator. I also realized that I often get upset if things are not working according to me. This then demotivates me and my work and energy gets the effect.
In this event, the budget given to me was less. It really got difficult but then I really got upset because I was not able to make my head happy at the starting stages because of zero results. But in last two weeks, I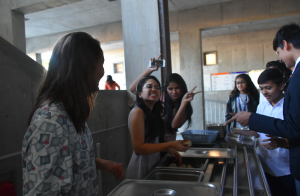 actually pulled my socks up and planned again. Found out a better solution to getting food from local places. This actually shortened the budget and maintained the essence of the food item.
On the D-Day, when the delegates, the participants, and the everyone were happy with the food. Their praising actually showed my efforts. Also, at the end, I was awarded title of the best department head.