Activity 1: Subroto Cup Football Tournament (District Level) | Activity
I participated in the district level football tournament on 16th July 2015. Although I have been playing football for a long time, this was a completely new experience for me as I played as I played a position that was new to me. Usually, I play football as a defender, but in this tournament, the coach asked me to play as an attacker. This experience taught me about the pressure that attackers feel when they are under a lot of pressure to score a goal. I used to think that defenders played under a lot of pressure, and that attackers always got second chances if they missed goals, but this experience taught me otherwise and made me realise that everyone on the team equally shares the responsibility of winning or losing the game.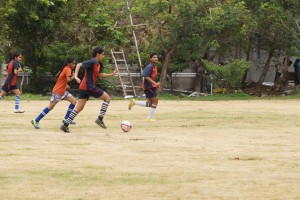 The activity helped me fulfill Learning Outcomes 1 and 2 particularly well as I was able to identify my skills as a footballer, and channel them into a new aspect of the game.  I think was able to handle my new position well because I ended up scoring two goals for my team and assisting several other key goals.
Learning outcome 3 was also fulfilled as football is a team game in which you will never win if your cannot collaborate successfully with your teammates.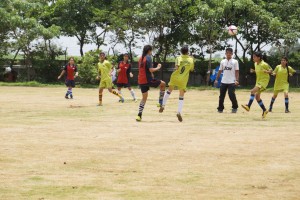 An ethical dilemma arose in the tournament when we had a match against a team of very young children who were playing in the tournament  meant for girls under the age of 17. We were conflicted whether to be tough and play our game or to go easy on the kids. In the end, we decided to play an easy game, i.e. with minimal body contact, so that they wouldn't not get hurt, but we did not compromise on the level of our game so that they could learn from us.
Winning this tournament has now given the team a chance to represent our district in the state level tournament, something that everyone in the team is eagerly looking forward to.